The LinkedIn Connector lives in the Opportunity Generator tab of the HG Platform.
If you have access to the feature, when you first log in you will see the CONNECT TO LINKEDIN button.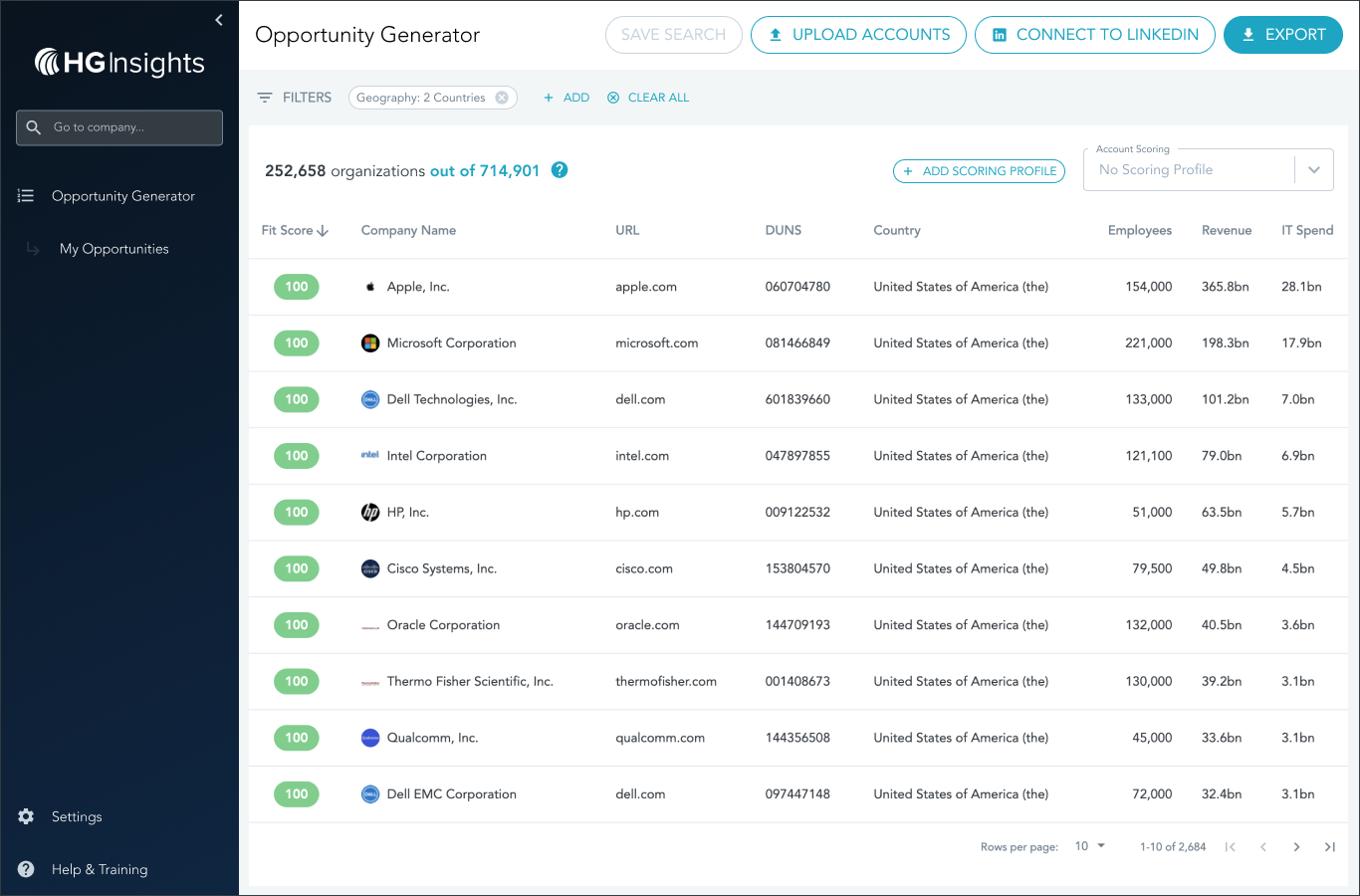 When you click this button, you'll first be asked for permission to access and informed on the purpose of the integration.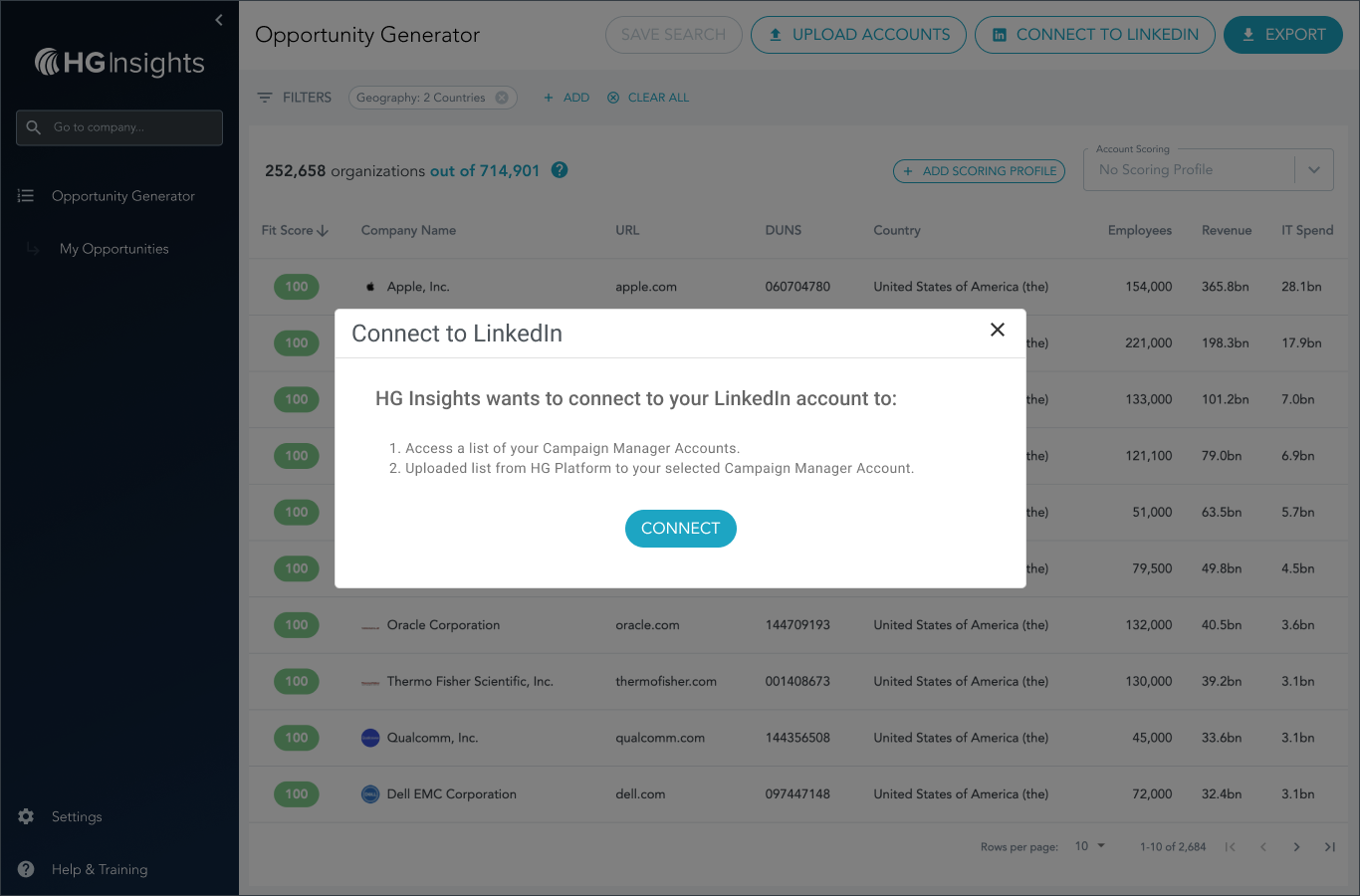 Clicking CONNECT will open the LinkedIn login page where you will log in with your LinkedIn credentials. After successfully completing this step, you'll be rerouted back to the HG Platform where you will now see the UPLOAD TO LINKEDIN button.