After you've successfully connected your LinkedIn account to the HG Platform, you'll see the UPLOAD TO LINKEDIN button in the top corner of Opportunity Generator.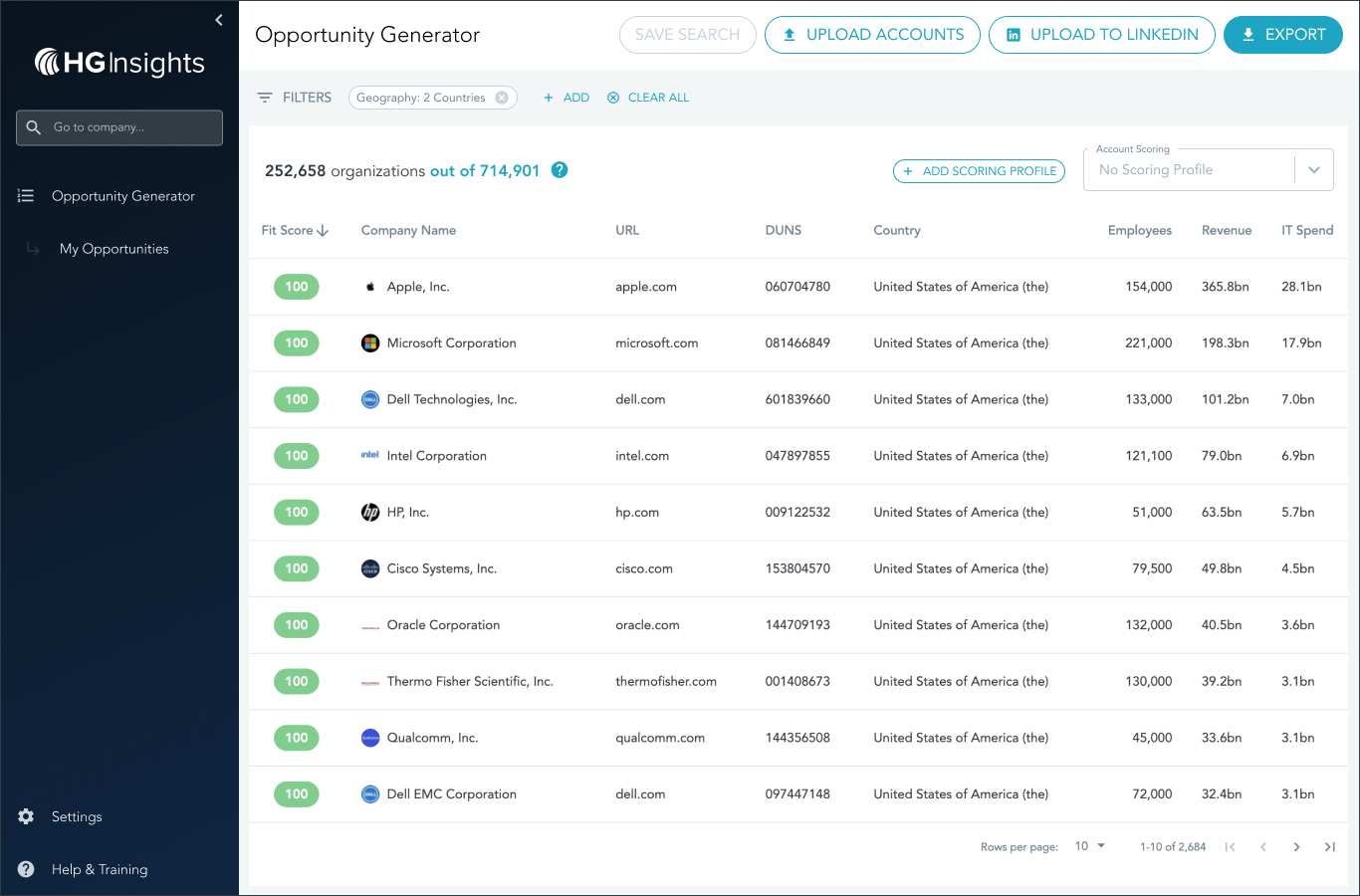 First, you'll want to create a list in Opportunity Generator - you can narrow your list of companies using any of the available filters. LinkedIn recommends that this list be at least 1,000 records for optimum matching, but is is only a recommendation,
The list your generate must be below 300,000 records. This is a LinkedIn Campaign manager restriction. If you try to upload a list that exceeds 300,000 records you'll see the following toast.

Clicking UPLOAD TO LINKEDIN will open the configuration modal. Here you can add the same for your Audience list, and select the account we will be sending it to.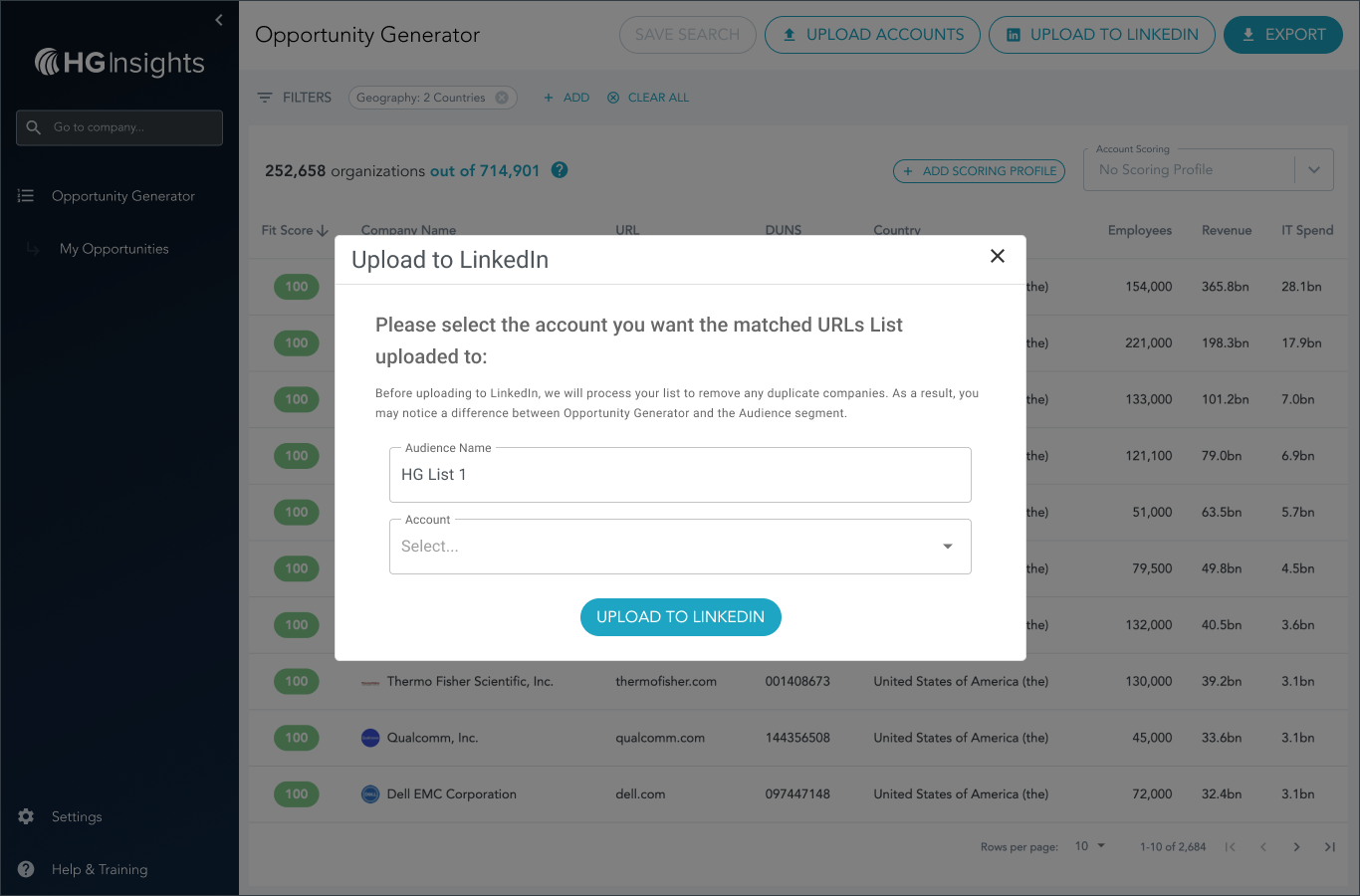 When confirmed, we'll show you a toast letting you know we have uploaded, and we will send you an email confirmation.
Within a few minutes you should see your audience appear in LinkedIn Campaign Manager. All audiences uploaded from HG will have HGINSIGHTS appended to the front.