This section covers the new functionality available in version 1.4 of the Salesforce Connector managed package. The new version can be installed via the AppExchange.
If there are questions, please reach out to your Customer Success Manager or email customersupport@hginsights.com
Intent Score is Now Available for Salesforce Connector!
✨This feature is a paid add on. For more information please contact your CSM ✨
Users can now define the criteria of an Account Fit Score and easily enrich their Salesforce with both the score, and the detail of the criteria.
This managed package adds two new fields directly to the Account object for easy activation. The fields are:
HG Account Fit Score (HG_Insights__HG_Account_Fit_Score__c)
HG Account Fit Score Details (HG_Insights__HG_Account_Fit_Score_Details__c)
Account Fit Score is a normalized score between 0 and 100.
Easily define your profile in the HG Platform and push the scores directly to your CRM. Changes can easily be made at any time to refresh and refine your score, and enrich fresh at the click of a button.
If you're enriching Account Fit Score, the new Fit Score tab and badge will automatically appear on the HG Visualforce component.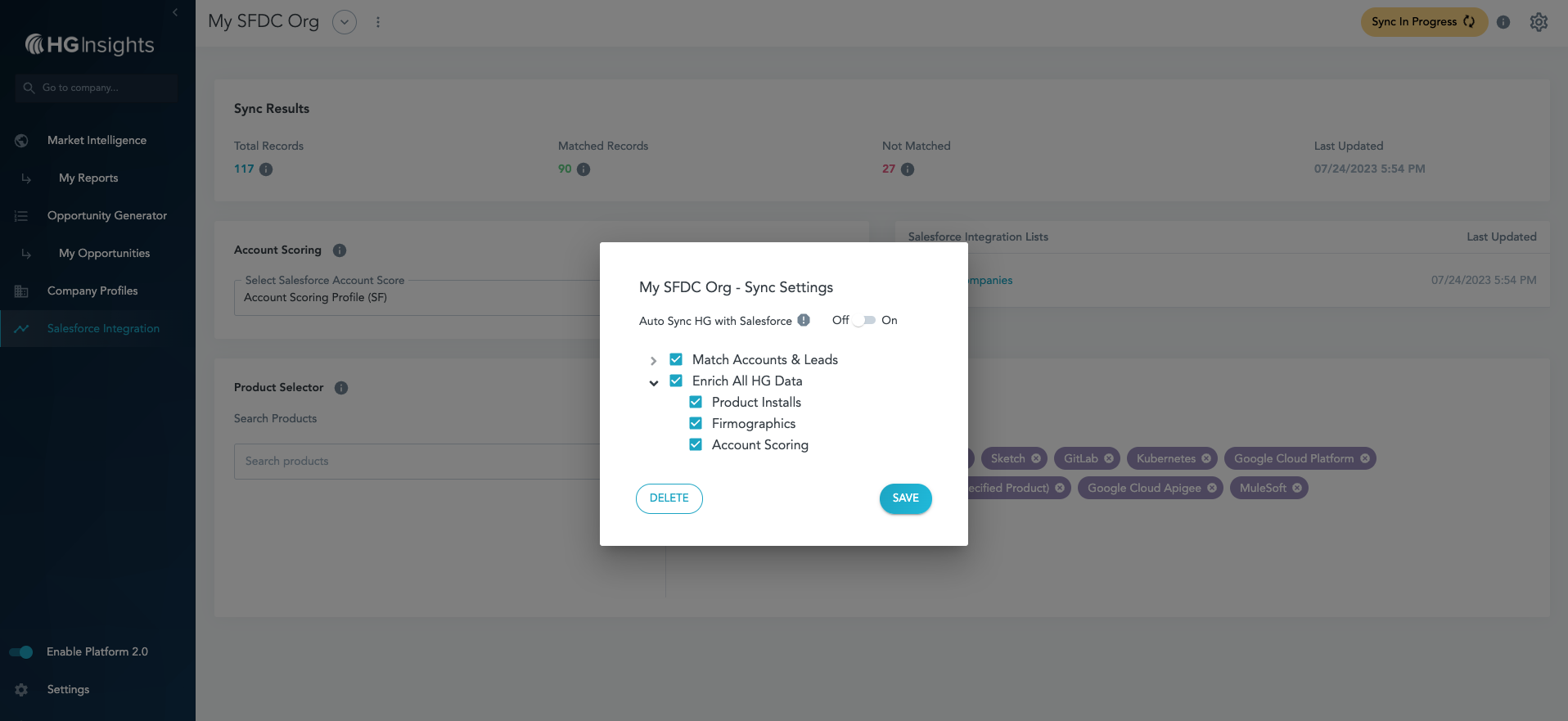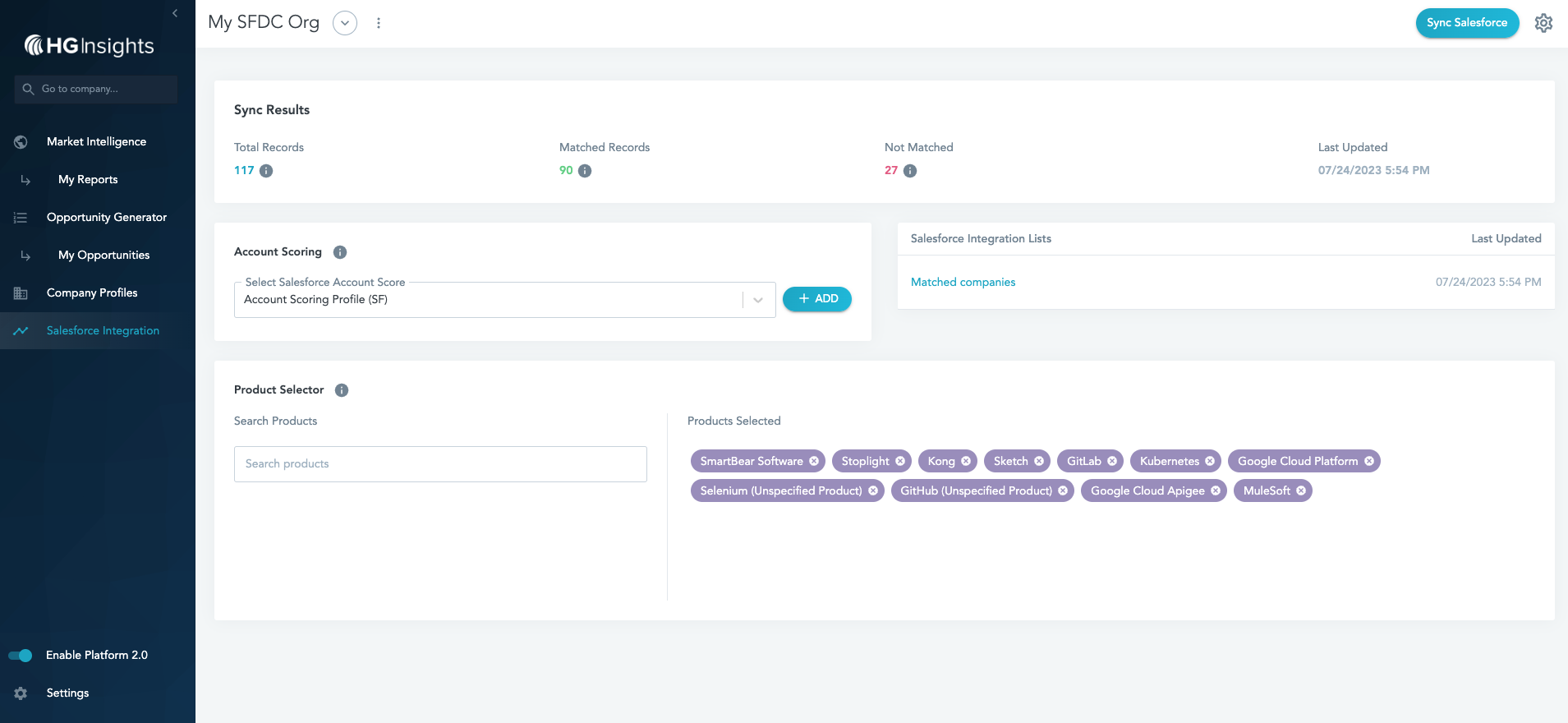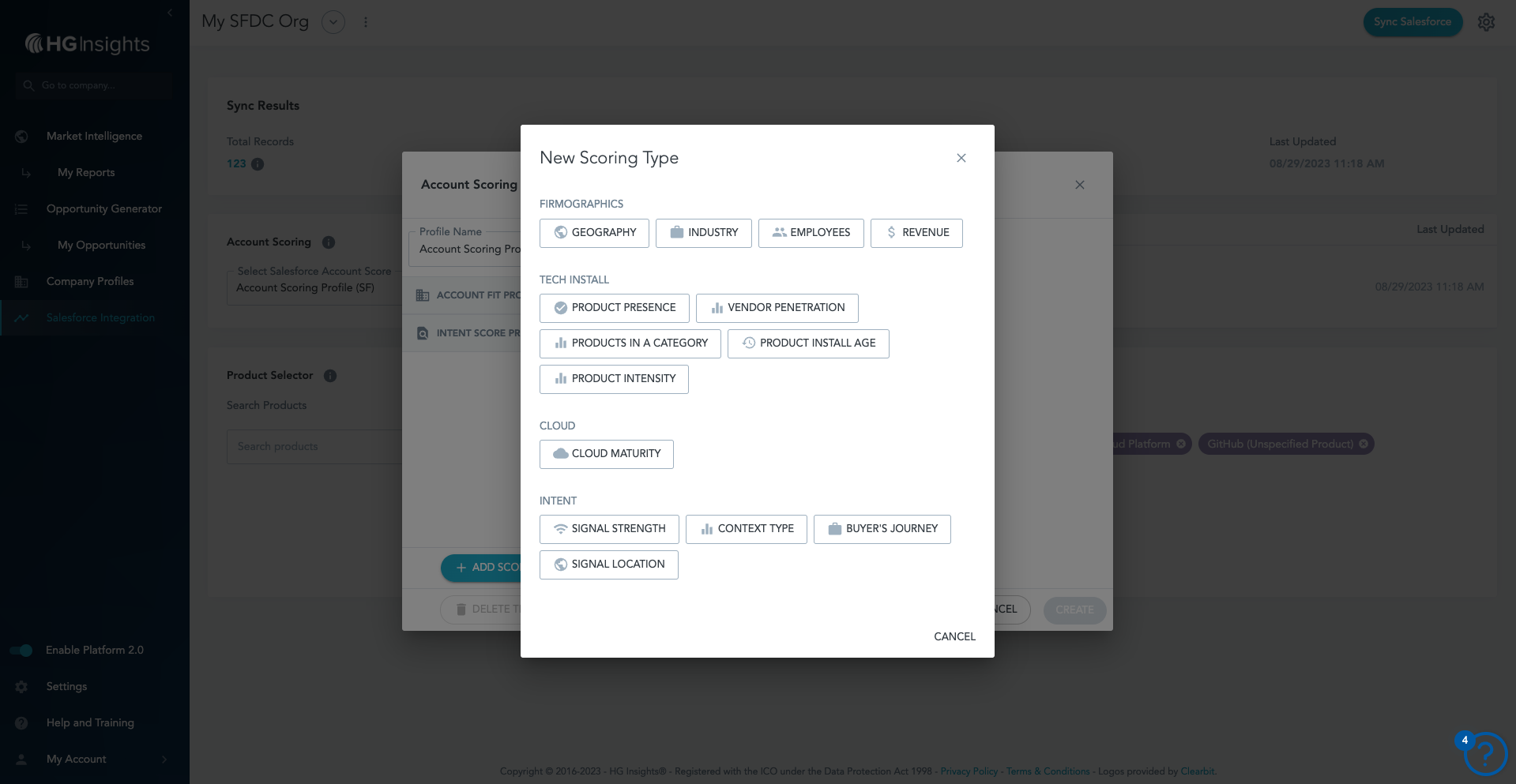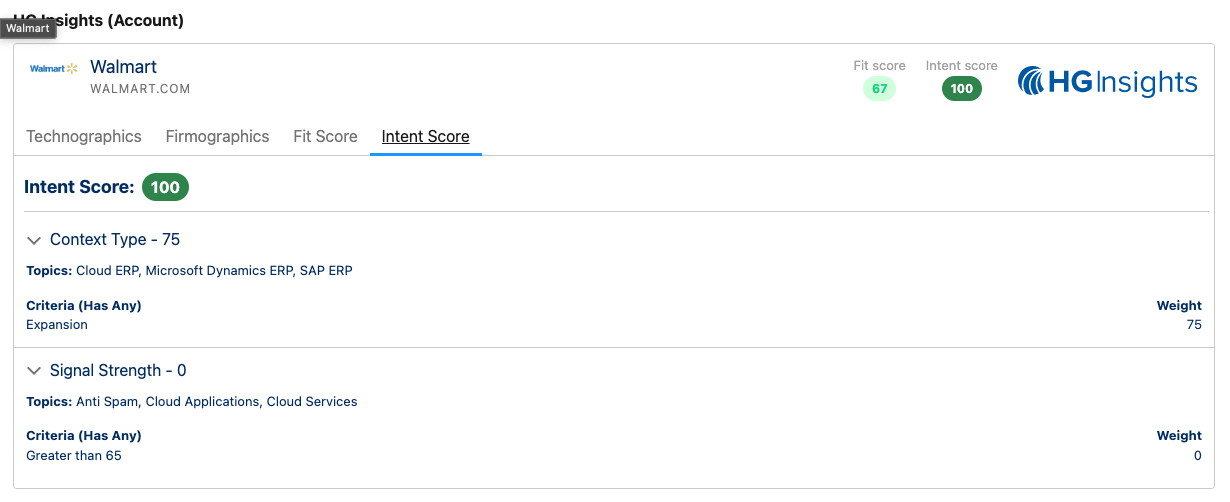 Placeholder Fields Added
We're preparing to support specific values for Revenue and Employees in addition to the ranged values we support today. To get ready we've added two new fields to our Firmographic object.
Data is not available for these fields today, but will be soon.
Employee Count

(HG_Insights__EmployeesCount__c)
Revenue Count (HG_Insights__RevenueCount__c)