HG is always working to augment and advance our products and solutions. You can find notes on these optimizations below.
December 7, 2023
Streamlined Dashboard ✅
We're always working on improvements to the user experience of the Salesforce Connector integration. In this latest update, we've streamlined the dashboard by removing the Salesforce Integration Lists section.
Because this information is represented elsewhere in the dashboard, and you can get much more valuable reporting in Salesforce, we're hiding this area to make it even easier to get the important insights you need.
For more information on viewing HG match results, check out this article here.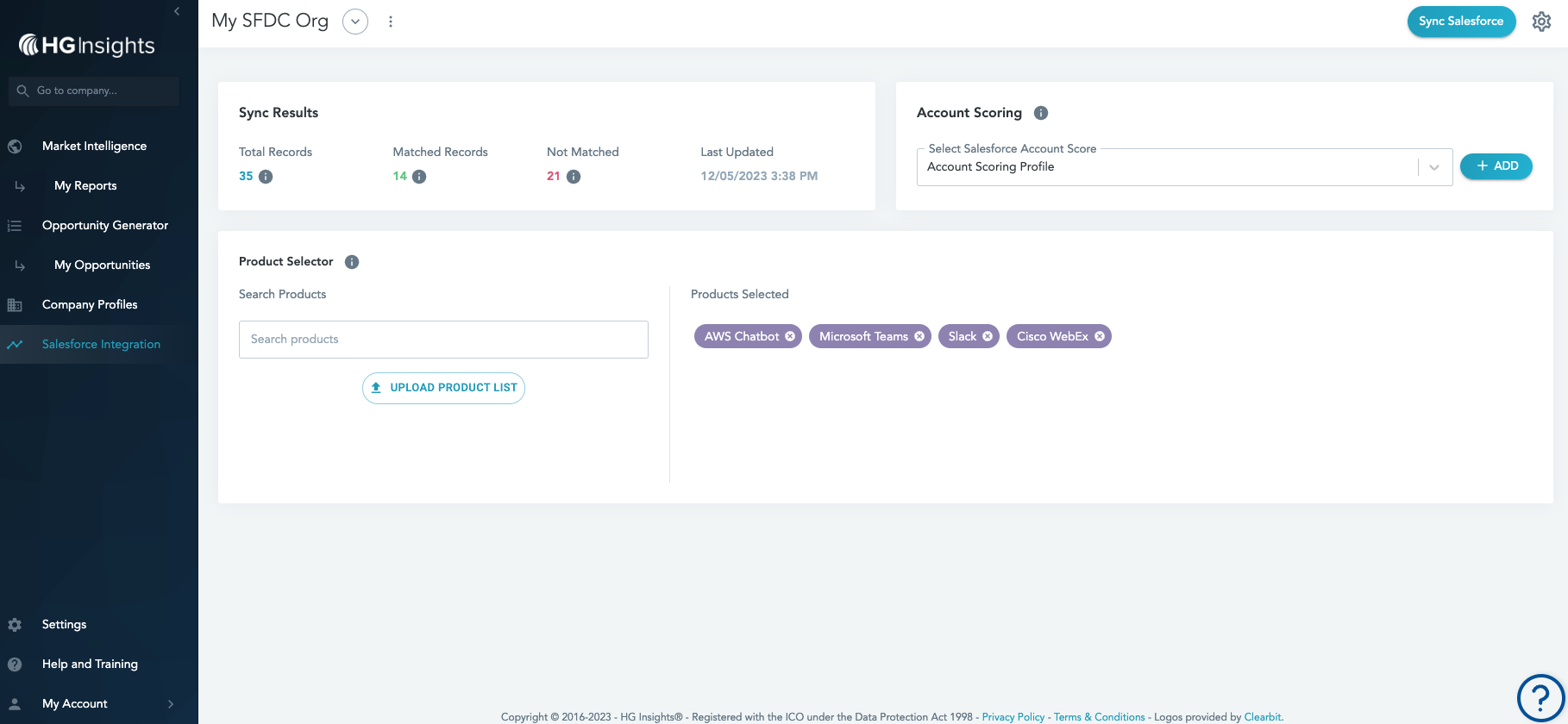 Questions? Reach out to your Customer Success Manager!
October 11, 2023
Bulk Product Selection via CSV for the Salesforce Connector!
Within our Salesforce integration you can select a large number of products, which offers an incredible amount of insight. But manually selecting even 20 products can be a time-consuming task.
Now, you can now quickly and simply upload a bulk CSV file by clicking "Upload Product List" in the Product Selector container. Your CSV upload should include the Product Name and Product ID from our catalogue.
Successful uploads will appear in your Salesforce product selector, and you'll be notified of any errors with an email. If using an external product list, you can simply include the Product ID in your upload to avoid discrepancies with Product Names.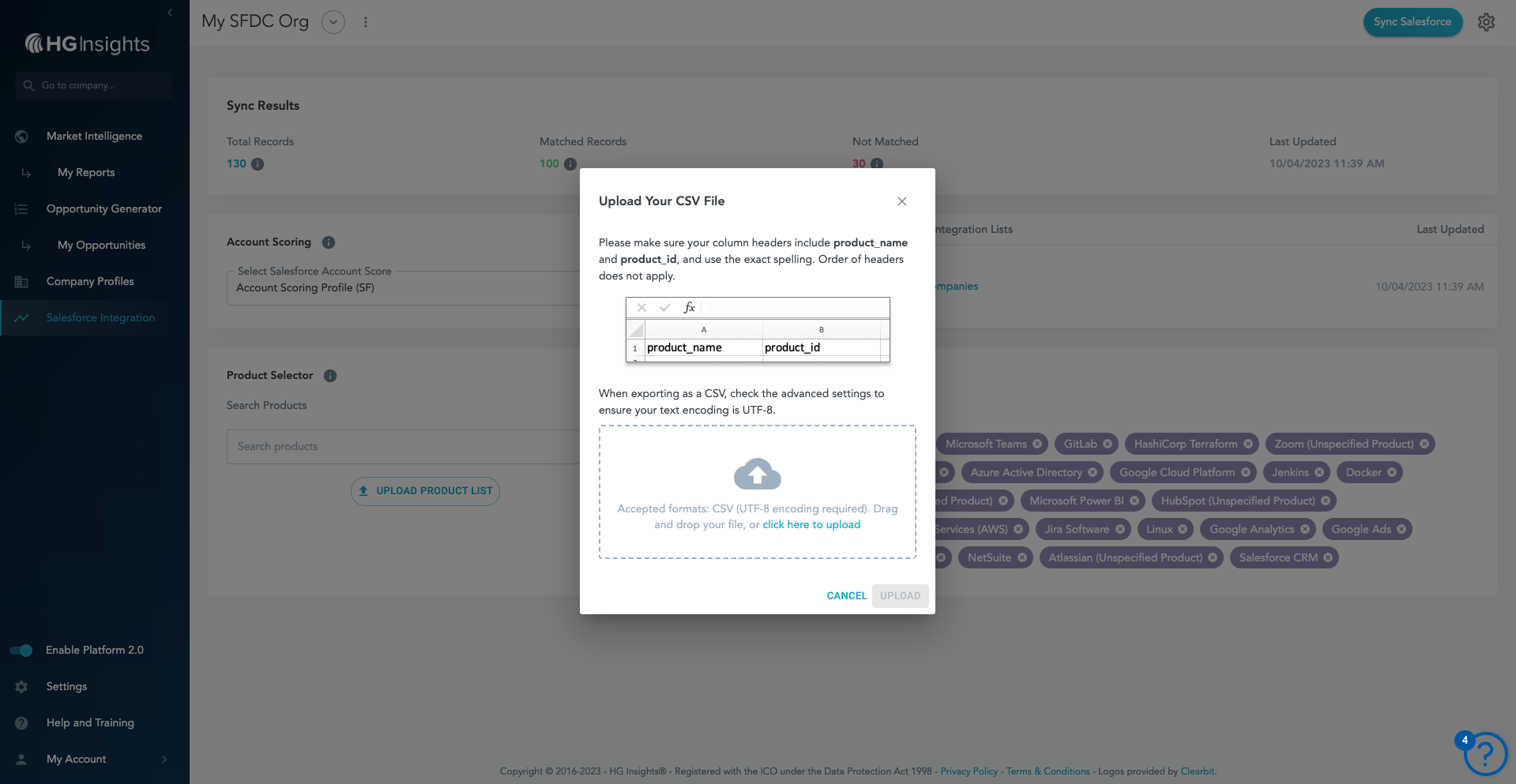 Questions? Reach out to your Customer Success Manager!