Find ongoing release notes for HG Insights' Market Intelligence solution below. Questions? Please contact your Customer Success Manager.
November 16, 2023
Functional Area Intelligence in Market Intelligence
Get robust insights on the market penetration of a product on a department- or role-level with Functional Area Intelligence (FAI), now available in Market Intelligence!
With FAI in MI, you can comprehend the market size for a product in a specific department, and then contrast that market size for the same product within a different department (e.g. Sales vs Marketing). This is an incredibly useful way for strategists to build more accurate buyer personas, identify suitable, complementary vendors, and overall understand the competitive landscape with greater specificity.
To use FAI in MI, simply apply the "Refine with Functional Area Intelligence" checkbox at the Product, Product Category, or Vendor filters.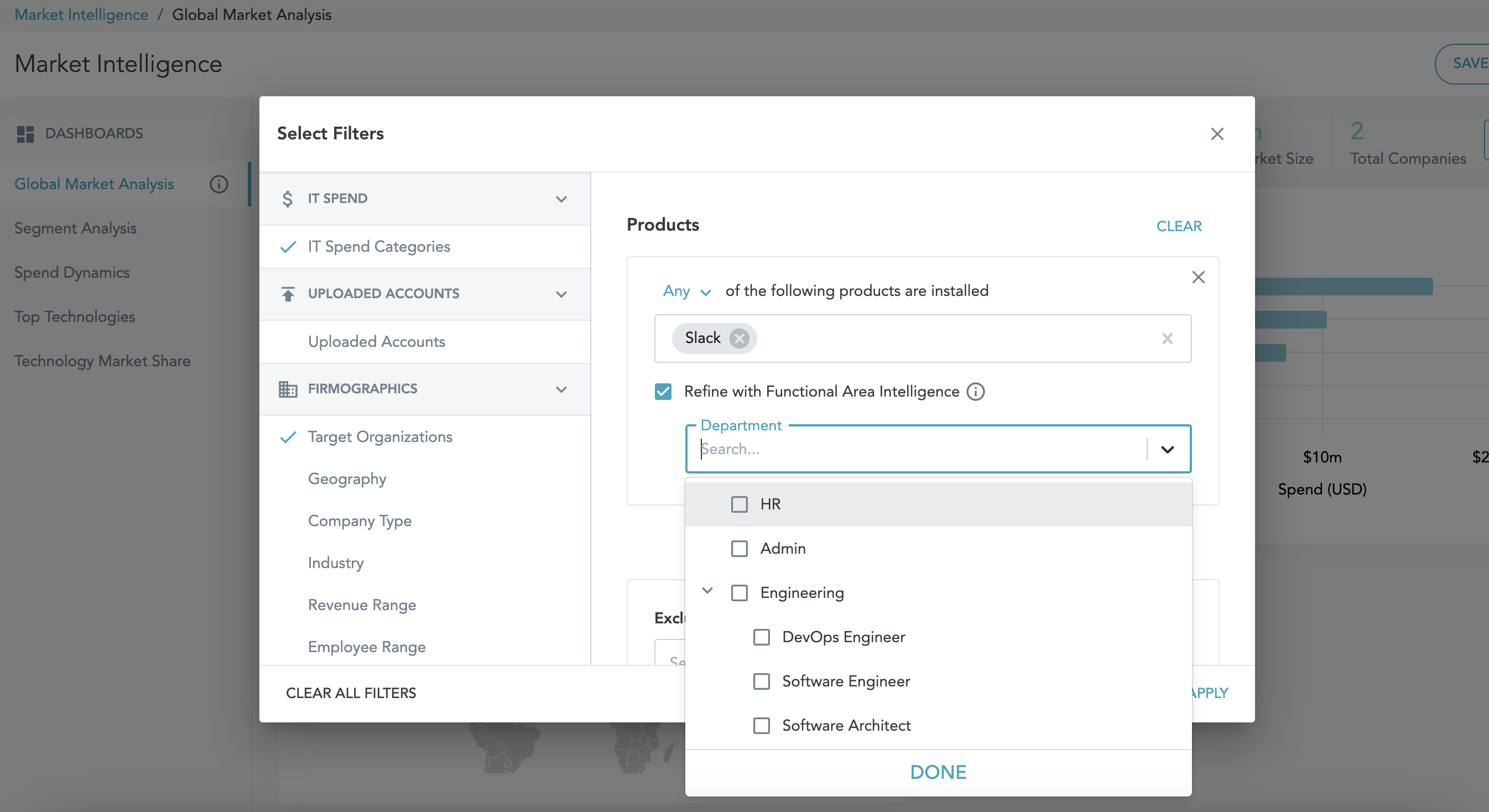 For more information, check out this What's New video for a full walkthrough of FAI throughout Platform.
Custom IT Spend in Market Intelligence
October 26, 2023
In addition to selecting IT Spend Categories from the dropdown menu, you can now access a Custom Category directly in the IT Spend Category filter!
Custom IT Spend Categories are manually weighted by HG based on your business needs, allowing you an even more granular view of your markets. With your custom category now available in Market Intelligence, you can access these insights at any time.
To request a Custom IT Spend Category, please reach out to your Sales Rep or Customer Success Manager to initiate the process.