HG Focus - Troubleshooting Display Rendering

HG Focus is a Google Chrome Extension from HG Insights that shows you which technologies companies are using in a pulldown that overlays on your browser when you click the wave icon of HG Focus. Since HG Focus is a layer on Google Chrome, there are browser and computer settings that can cause HG Focus to not render properly.

This guide provides two settings you can verify to ensure settings are optimized so that HG Focus displays properly.

Page Zoom Within Google Chrome
Click on the 3 vertical dots in the top right corner of Chrome, and click Settings, Select Advanced Settings, and scroll down to the section of Web Content as shown below. The important setting is Page Zoom and ensuring it is set at 100%. If the page zoom is greater than 100% HG Focus may not render properly. Also, check Zoom Settings under Content Settings and make sure no specific web pages are magnified.




Display Settings In Microsoft Windows
The next display setting to check is the display setting within Windows.
Hit the Windows Key, or search from the start menu for Display Settings. From Display Settings, you will see a zoom setting for each monitor. Ensure each is no greater than 100%. If displays are zoomed in greater than 100% HG Focus may not render properly.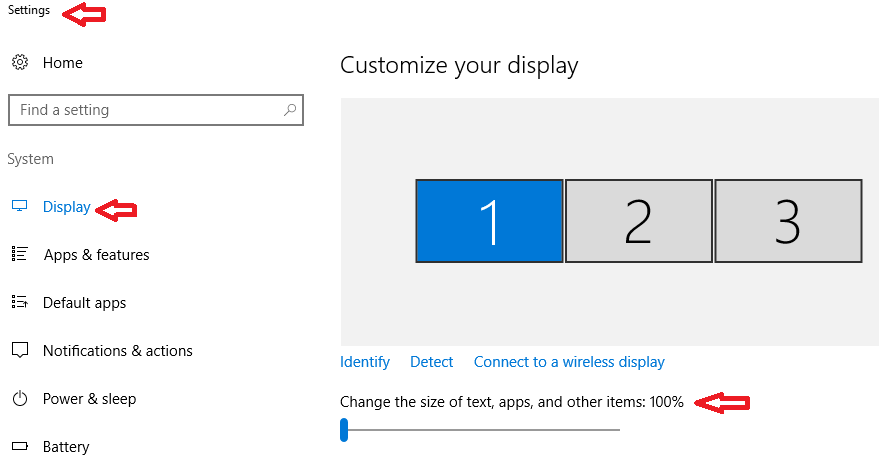 If these settings do not solve the issue you're experiencing please email
CustomerSupport@HGInsights.com , and we'll be in touch to help you resolve the issue